HBN Bootcamp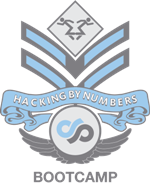 When it comes to modern hacking attacks, have you ever wondered how they did it? Well this course explains it. From start to finish, we will lead you through a full compromise of a company's IT systems, explaining the tools and technologies, but especially the thinking, strategies and methodologies required for every step of the way.
HBN Bootcamp is method-based and emphasises structure, approach and thinking over tools and tricks. The instructor led course is popular with beginners who gain their first insight into the world of hacking, and experts who appreciate the sound, structured approach.
Course Topics
A quick review of key concepts and technologies
A review of Internet reconnaissance
A review of fingerprint – port scanning, OS and service identification
Vulnerability discovery
Exploiting known vulnerabilities
Finding and exploiting vulnerabilities in web applications
Real-world exercises and capture-the-flag
Context
This course follows directly on from HBN Cadet and serves as a prerequisite for HBN BlackOps. The course can be taken on its own or back-to-back with either HBN Cadet, for beginners, or HBN BlackOps for more advanced students.
Prerequisites
This course is designed for students who are technical but who may not have any skill or experience in hacking. Students should be well versed in basic programming or scripting, networking and Internet technologies, Unix and Windows operating systems, basic SQL and database technologies. Although advanced skills are not required, students without a good, practical knowledge of these areas will fall behind in this fast-paced class. In order to complete the course, students will be given preconfigured laptops that will serve all the needs of the environment, along with all other material. Software and all course material are available upon completion.
Who Should Attend
Information security officers, system and network administrators, security consultants, government agents will all benefit from the valuable insights provided by this class.
Pricing, Location and Availability
This three-day course includes lunch and is available online, at your premises (in-house) or at local training centres. Courses are limited in number to 15 to allow for individual attention. Prices are available on request.
HBN Bootcamp Edition is available at the Black Hat Briefings in Las Vegas in July 2013. Please see our training schedule, or contact us to book your place.