HBN Reloaded : Combat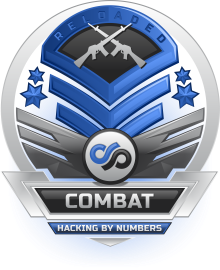 This course is considered the ultimate hacker combat training course. From the first hour, to the final few minutes, students are placed in different attacker scenarios as they race the clock to "capture the flag."
In a true SensePost style, the solutions lie much more in technique and an out-of-box thought process than in the use of scripts or tools. Each exercise is designed to teach a specific lesson and is discussed in detail upon completion with the group.
With new challenges being added all the time, this course is ideal for penetration testers who want to test their skills and/or gain exposure to new and interesting attack techniques.
Course Topics
Target discovery and reconnaissance
Network mapping
Network traffic analysis
Discovery and understanding known vulnerabilities
Exploiting known vulnerabilities
Privilege escalation
Avoiding detection
Discovering and exploiting new vulnerabilities
Reverse engineering
Web application hacking
Database hacking
Tool and exploit writing
Student Requirements
Students need to ensure they have the necessary level of skill associated with previous experience as a penetration tester or similar hacking skills. This course follows directly on from HBN Black Ops. Although prior participation in an HBN course is not a prerequisite, significant exposure to hacking training, tools and techniques is highly recommended. Students without the requisite technical skills are encouraged to consider HBN Black Ops.
This course is designed for students who have two or more years experience in performing security assessments and penetration testing. Students should be well versed in basic programming or scripting, networking and Internet technologies, Unix and Windows operating systems, basic SQL and database technologies.
Who Should Take This Course
Information security officers, system and network administrators, security consultants, government agents will all benefit from the valuable insights provided by this class.
Pricing, Location and Availability
This is a two-day course that can be presented at your premises (in-house) or at local training centres. Prices are available on request.