HBN Reloaded : Wireless Bootcamp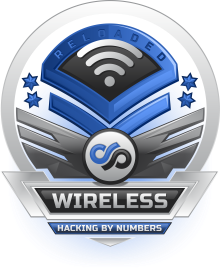 This course is all about attacking Wi-Fi: from home access points, to corporate access points, to client devices (laptops, mobile phones, etc.). It'll start with the basics, then work through standard techniques that our analysts use in their Wi-Fi engagements, and work up to bleeding edge research that SensePost has been conducting. On the later point, the course will include exclusive training around SensePost's distributed tracking and profiling framework known as Snoopy (http://research.sensepost.com/tools/footprinting/snoopy).
This two day course has enough theory to ensure you understand what you're doing, but with a heavy focus on practical exercises. Expect a lot of hands on hacking with some of the finest hackers in the industry!
Course Topics
Wi-Fi basics
Wi-Fi attack scenarios
Breaking WEP
Breaking WPA PSK
Man in the middle attacks for WPA MGT
Breaking WPS
Wi-Fi Router back doors
Rogue Access Points attack scenarios
Snoopy tracking and profiling
Student Requirements
Students need to ensure they have the necessary level of skill. No hacking experience is required for this course, but a solid technical grounding is an absolute must. This includes basic Linux operating system knowledge, networking fundamentals and routing.
Who Should Take This Course
This course is ideal for those wanting to learn how to attack a wide variety of Wi-Fi implementations and/or those wanting to learn about the tracking and profiling capabilities of Snoopy.
Pricing, Location and Availability
This is a two-day course that can be presented at your premises (in-house) or at local training centres. Prices are available on request.