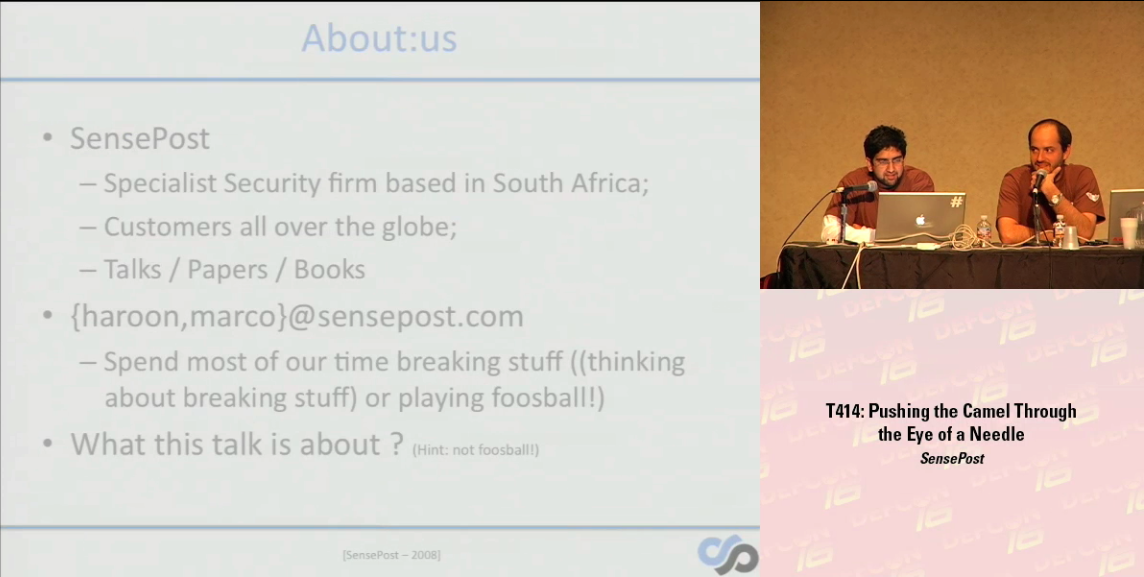 Ok.. So The Dark Tangent announced this [a few days ago], but i felt it deserved mention because i was genuinely wow'ed at the video quality.. I have only gone through a couple of the presentations, but its the first time ive found demos video'd well enough to follow ferpectly on screen..
Readers can pull the videos from [here]
SensePost'ers can pull from [here]
/mh
PS. When we did our talk (pictured above) i had almost no voice and a flu from hell
PPS. Thats my excuse for my voice.. the constant uhmms and errrs i have no excuse for..