(always wanted to say that!)
2 SensePost Training sessions are over, and as i type The weekday sessions are at about 50%. Feedback so far has been pretty cool and its been fun to meet new people / bump into some old friends..
The next "biggie" on the horizon is Wednesdays talk.. We have had a fair bit of interest so far and even though the slot has some stiff competition its seems like all will be well :). The talk should be interesting to developers, pen-testers and even just people with a vague interest in see'ing cool stuff.. Marco has been adding functionality to "squeeza" like a demon and as it stands its probably the only SQL Injection tool i know that will allow (file downloads, arb sql queries, database mining) all purely in T-Sql over a variety of transport channels (dns, error messages, timing). We will post the link to it for download just before we talk..
If you are at the briefings, catch us on Wednesday @ 11h15 in the Tiberius Ballroom (3+4+7+8) (that beeeeg!) :>
Till then, heres the summary of our about:us slide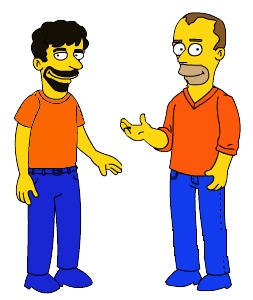 /mh