VMware have just released beta4 of its Fusion product for OSX.

The initial beta was hard to justify and a little flaky, which allowed Parallels to take an early lead. We still have people in the office who swear by parallels.. But.. in my book VMware has just been such a life saver since we first started making heavy use of it (about 6 years ago) that i figured it was worth sticking it out..
In true VMware style, they have not disappointed. The last 2 versions have been solid on my mac, and the introduction of snapshots with the last release have been a godsend. This release is the final beta and introduces unity to match parallels coherence.
I used to call coherence gimicky, but somehow the thought of IDA/olly right on my desktop again makes me smile (i guess this makes me both a mac and a vmware fanboy?)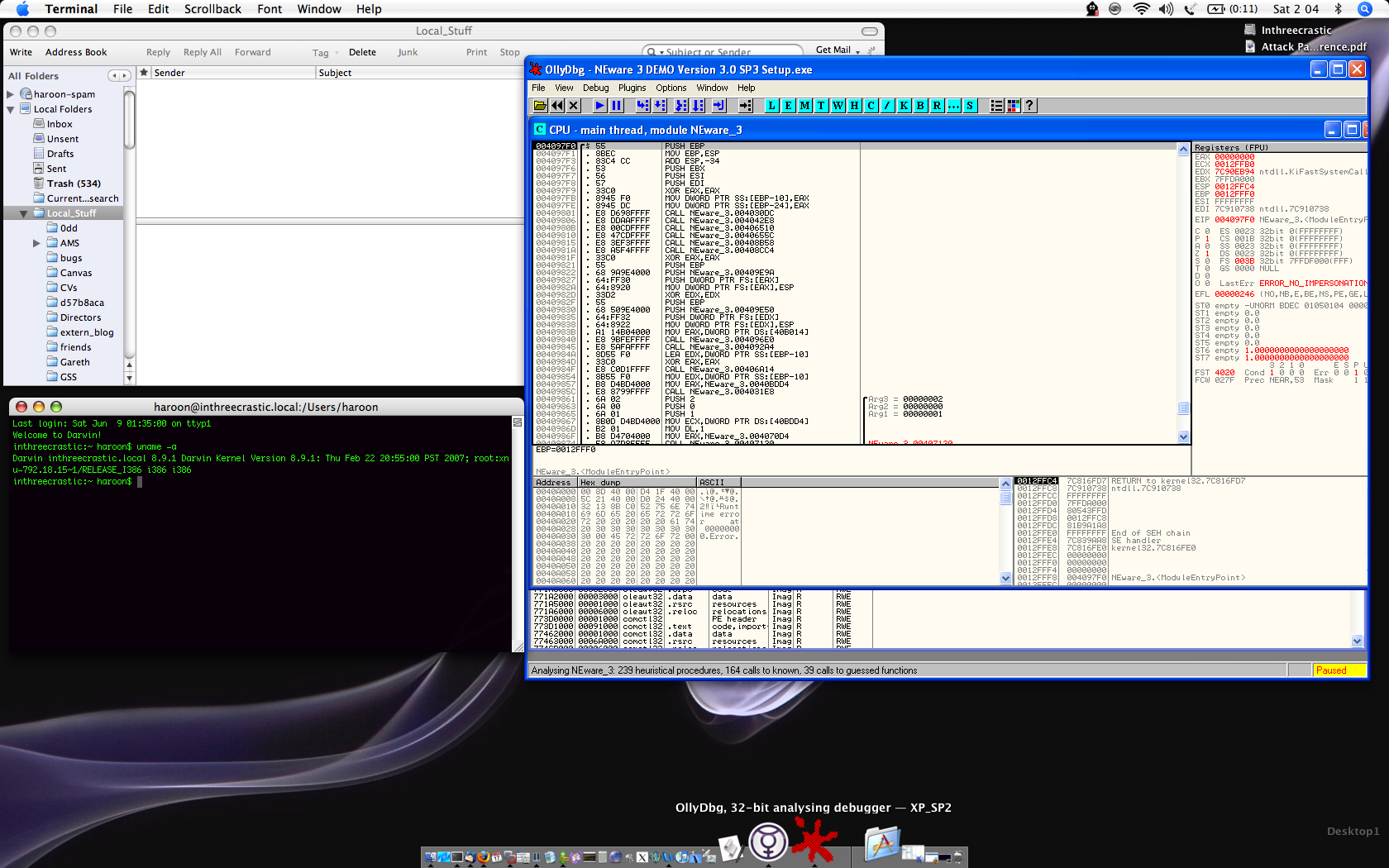 VMware is about to IPO, and in much the same way as i would hesitate to buy shares in our local teleco monopoly, i would love to buy some in VMware.. they rock!