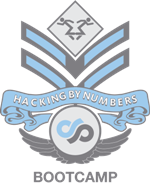 SensePost will be at Black Hat Europe 2013 to deliver the Bootcamp module of the Hacking by Numbers series. This method based introductory course emphasizes the structure, approach, and thought-processes involved in hacking (over tools and tricks). The course is popular with beginners, who gain their first view into the world of hacking, as well as experts, who appreciate the sound, structured approach.
A break down of what will be covered during this course:
Internet Reconnaissance
Internet Fingerprinting
Vulnerability Discovery
Exploiting Known Vulnerabilities
Finding and Exploiting Vulnerabilities in Web Applications
Attacking Content Management Systems
SQL Injection
Real-world exercises and capture-the-flags
To summarize:
What? SensePost Hacking by Numbers, Bootcamp edition
Where? Amsterdam, BlackHat EU
When? 12th & 13th March 2013
Level? Introductory
See the BlackHat course page for more information, or to book your seat.
We're looking forward to seeing you there!
Glenn & Sara