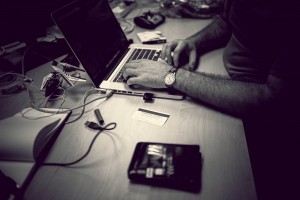 Have a keen interest on scanning over 12000 IP's a week for vulnerabilities? Excited about the thought of assessing over 100 web applications for common vulnerabilities? If so, an exciting, as well as demanding, position has become available within the Managed Vulnerability Scanning (MVS) team at SensePost.
Job Title: Vulnerability Management Analyst
Salary Range: Industry standard, commensurate with experience
Location: Johannesburg/Pretoria, South Africa
We are looking for a talented person to join our MVS team to help manage the technology that makes up our Broadview suite and, more importantly, finding vulnerabilities, interpreting the results and manually verifying them. We are after talented people with a broad skill set to join our growing team of consultants. Our BroadView suite of products consists of our extensive vulnerability scanning engine, which looks at both the network-layer and the application layer, as well as our extensive DNS footprinting technologies.
The role of the Vulnerability Management Analyst will possess the following skills:
Be able to multitask and meet client deadlines. We want a person that thinks 'I can do that!'
Possess excellent written and oral communication skills. Being able to understand a vulnerability and explain it to business leaders is a must.
A working knowledge of enterprise vulnerability management products and remedial work flow
A broad knowledge of most common enterprise technologies and operating systems
A passion for security and technology
Some additional conditions:
A post graduate degree or  infosec certification would be beneficial, however, showing us you have the passion and skills also helps
This job requires some after-hours and weekend commitments (we try to keep this to a minimum)
Bonus points for knowledge of sed, awk and python, ok even ruby.
PCI-QSA is desired but not required
Impress us with your skills by sending an email to jobs@sensepost.com and lets take it from there.
SensePost is an equal opportunity partner.