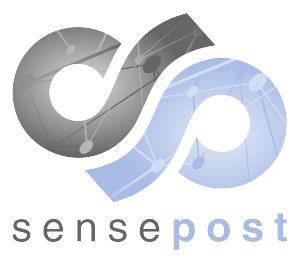 We've been big fans of Maltego and the team at Paterva for a very long time now,  and we frequently use this powerful tool for all kinds of fun and interesting stuff, like
We go way back with Andrew and Roelof, who was in fact a founder of SensePost, so today we're super excited to be able to announce a new, strengthened partnership with them under which we have been accredited as an Approved Maltego Solutions Provider. Basically this means the that with Paterva's help we plan to use the powerful Maltego toolset to become better at our job – that is to provide information and information systems to our customer with which they can make sound security decisions. Here's the official news:
SensePost today is proud to announce the completion of a contract that will see the company recognized as the world's first "Approved Maltego Solution Provider" (AMSP) and the exclusive provider of this kind in the UK and Southern Africa.

SensePost was founded in 2000 and has developed into one of the worlds leading Information Security Services companies with offices in London, Cape Town and Pretoria. As trusted advisors it has always been our mission to provide our customers with insight, information and systems to enable them to make strong decisions about Information Security that support their business performance. Whilst this mission has traditionally expressed itself in technical security analysis services like Vulnerability Assessment and Penetration Testing we recognise that the threat landscape is constantly changing and that new and more complex realities necessitate the use of sophisticated new skills, tools and techniques with which to support our clients.

"This strategic alliance perfectly fits the 'Assess-Detect-Protect-Respond' framework that drives the way we design, sell and deliver our service. It's the perfect evolution of our growing services offering." says Etienne Greef, CEO of the SensePost group holding company SecureData, who's strategy is at the core of this new initiative.

'Maltego', built by Paterva, is a powerful suite of software tools used for data mining, link analysis and data visualization, giving the user the ability to extract large volumes of data from diverse sources and then analyze it to understand the patterns and relationships it reveals. In the modern digital age these techniques are used to convert data into information and thereby extract concrete value that can be used for effective decision-making.

Maltego is a highly regarded and popular platform used extensively in Open Source Intelligence Gathering, Infrastructure Analysis for Penetration Testing, Cyber Attack Analysis, Fraud Detection and Investigation, Security Intelligence, Information Security Management, Research and more.

This partnership between SensePost and Paterva (who produce the Maltego software) builds on the companies' shared roots and intellectual heritage and will allow both companies to serve their customers and fulfil their respective missions better.

As an AMSP SensePost will be authorised to provide integration, consulting, support and training for the Maltego tools with full endorsement, support and assistance directly from Paterva. This new capability, combined with an existing wealth of information security skills and experience, uniquely positions SensePost to advise and support clients seeking to exploit the unique strategic advantage the Maltego toolset can offer.
More information on our services and capabilities in this space will follow with our official "launch" in a few weeks time. In the mean, here's a brief summary of our new offering.