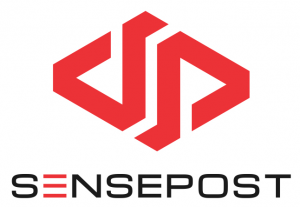 SensePost has been hacking for 17 years and the time has come for a branding change.
The change in logo is related to the acquisition of SensePost 3 years ago by SecureData Europe Ltd. Daily operations at SensePost have been, and continue to be, largely unaffected by the acquisition. The investment has let us do things we otherwise wouldn't have been able to, such as significantly expanding our training portfolio, building a dedicated internal academy, giving us access to whole new markets, and expanding our managed services capability. It shows too, our growth, results, research, and quality of work have never been better.
Looking back, the acquisition has been a very positive decision and we're excited about what we'll continue to accomplish in our field, for our customers, and the community in the future.
What kind of changes can you expect?
The new look and branding of SensePost is changing to align itself with SecureData Europe's group identity.
Is SensePost still SensePost?
Most definitely, just with some new CSS. The SensePost name and company isn't going anywhere, we're just acknowledging that we're part of a larger group of companies.
What will remain the same?
Pretty much all of it except the logo and branding. We're going to keep working hard to do great work for our customers, and push the limits of our security research.
Will you still offer your core services?
Absolutely, we're still focusing on delivering and improving our core services; assessments, training, managed scanning, managed phishing, and incident triage. We're hoping to add a few more over time. Joining forces with SecureData Europe just means we can offer an expanded range of services.
To find out more about our services click here. To find out more about SecureData's services click here.
What is changing on a ground level for your team every day?
Apart from a different colour scheme in our reports, not much. In select areas, collaborating with an experienced SOC and development team has already lead to improvements in several of our managed annuity services.
Why did you join with SecureData Europe?
We have aligned ourselves with a global brand that understands our ethos, gives us what we need to achieve our mission, and has skills in areas we needed help in. This strategic acquisition with SecureData has seen us experience unprecedented growth. We are now, more than ever, able to offer end-to-end proactive security.
"Work like hell, Share all you know, Abide by your handshake, Have fun." – Dan Geer
In short, it's business as usual at SensePost, thank you to the SensePost team, customers, and fellow hackers for your continued support.