Hey. Charl here. Lots of stuff is happening on the training front right now (ed: right now!), and I wanted to make sure everyone is aware of it.
At the start of the year we always try publish a schedule of when and where our various training courses are happening. Of course it changes a bit as the year progresses, but its a pretty good overview of where you need to be if you want to participate in one of the courses. The current 2011 schedule can be found here.
2. Early registration discount extended
If you're thinking of participating in the Extended Edition course happening in Pretoria in March, you've missed the early registration discount cut-off. But there's good news! We're extending the early-bird registration deadline by one more week until Friday February 18th. So register now to enjoy discounted rates.
3. New course – "Building Security In" – with ThinkSmart
In partnership with SensePost, ThinkSmart's "Building security in" training course is a one-day, detailed review of the practice of building secure applications, from the governance drivers for application security to practical examples of how to defend against common vulnerabilities. We're pleased to be offering this course, in series with our own "Developer Edition", the next time we run it in July.
4. Hacking By Numbers "Combat Edition" – Barcelona – Now Open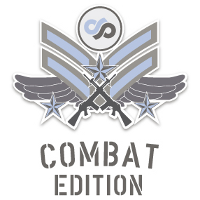 As if you needed an excuse to visit Barcelona, we're pleased to announce that we'll be running our acclaimed "Combat Edition" at the Black Hat Briefings there on March 15-16. This course is the flagship course of the established Hacking by Numbers series. From the first hour to the final minutes students are placed in different attacker scenarios as they race the clock to "capture the flag". In the SensePost tradition, the solutions lie much more in technique and an out-of-box thought process than in the use of scripts or tools. Each exercise is designed to teach a specific lesson and will be discussed in detail after it is completed. In this way you learn from your instructors, your colleagues and your own successes and failures. Our trainers travel a long way to get to Barcelona, they're very charming and good looking, the course is full of sexy new hacks, and we'd really appreciate your support. To be a part of it register here.